Posted Fri, 05/22/2015 - 3:10pm
Check it out! Click on video: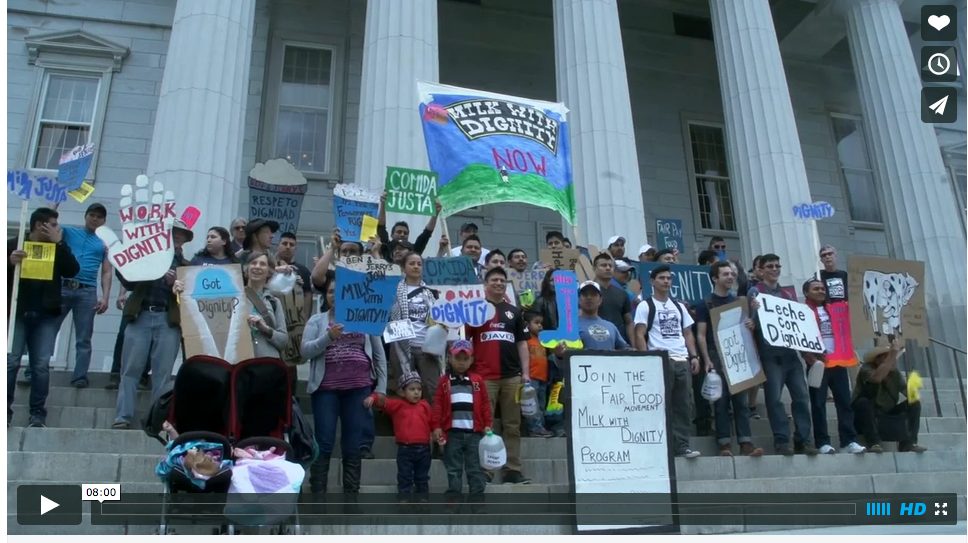 The word is spreading across the nation:
VT dairy farmworkers are publicly calling on Ben & Jerry's to meet and negotiate an agreement that will secure the rights of dairy workers in their supply chain. And thus far CEO Jostein Solheim has refused to meet with the dairy workers who put the cream in "Vermont's finest Ice Cream". 
Migrant Justice just released today a snapshot of survey results focusing in on conditions on the 38 of Ben & Jerry's farms that we surveyed in their supply chain. The results show that workplace conditions are actually worse in Ben & Jerry's supply chain as compared to the overall survey results.